SPEC supports various Yamaha product lines and marketing functions from press events to social media marketing and branding. We provide strategic and tactical support, from decades-long thought leadership campaigns to simple one-time projects.
Need to present your product, brand, message to the world (or, maybe just part of it)? A smart and strategic media launch can be a solid tactic. We've supported various Yamaha product and initiative launches by creating, coordinating and hosting our own national and global press events and by leveraging consumer and industry trade show opportunities. High level strategy to hands on activation. SPEC's media relations expertise is deep and dedicated.
Photo, video, copywriting – We've created content for Yamaha's various public-facing communications channels for years. Now more than ever, our professional production teams collaborating with premier content creators are producing consistent content for social media and content marketing.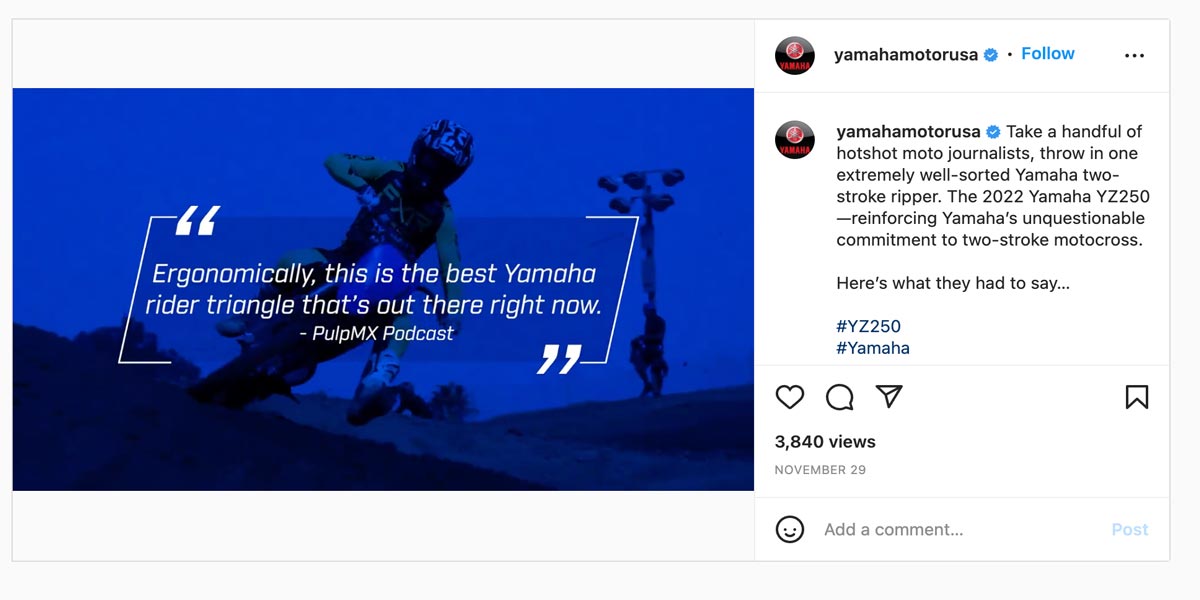 How many agencies do you know that have helped create, launch and grow a decade-long thought leadership program rooted deep in authentic messaging and extending far beyond your typical PR campaign? (Spoiler: We're one of them.) This is heady, immersive stuff that requires wisdom and dedication along with adaptive thinking and the ability to grow with your customer base. And we don't just get it, we do it, and we dig it.